Svalbard Satellite Station (Near The North Pole) Projector Enclosures
VIZBOX were asked to build protective projector enclosures for a challenging project which would be installed not too far from the North Pole.
Svalbard is located between Norway and the North Pole as the map below shows. Svalbard is well known for its remote terrain of glaciers and frozen tundra sheltering polar bears, Arctic foxes and reindeer. During Winter, one can see the Northern Lights whilst Summer brings the "midnight sun" – all day sunshine. A fascinating location for VIZBOX to engage with. Svalbard Satellite Station celebrated 50 years of KSAT with an audio visual display incorporating large outdoor projected images.
Click to find out more about the incredible Svalbard Satellite Station.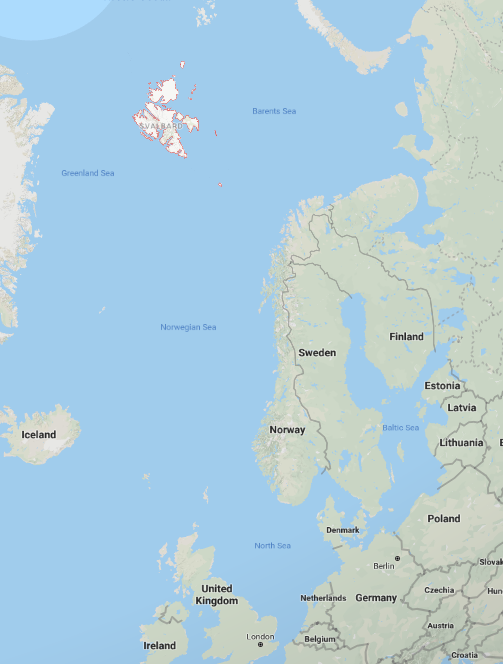 The projector is mounted on the tip of a large satellite dish, and the large image is projected on the dish. VIZBOX enclosures provided full protection to the top of the range, super powerful projectors from the ever challenging temperatures of around -30C in the area and the salty sea air.