AirFusion Outdoor Projector Enclosures
VIZBOX's AirFusion cooling system combines high air flow fans with an integrated air conditioning unit, all controlled by the VIZBOX remote control solution, VB247, ensuring the perfect cooling possible for optimal projector protection in extreme climates without the risk of condensation issues.
AirFusion is available with different cooling power which means we can match the perfect cooling with your projector.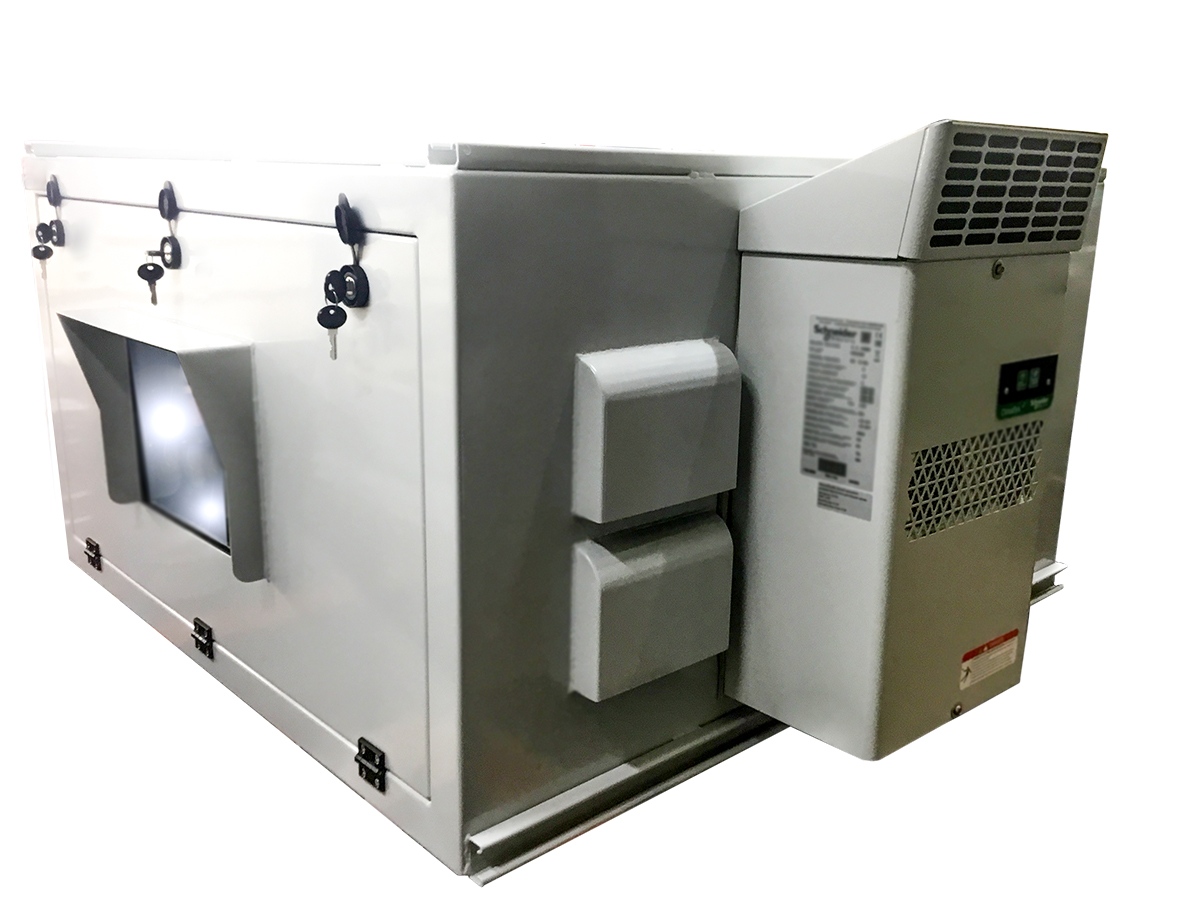 As used by Creative Technology - Emirates LLC.
Bill Ainley, Head of Projects said of the design process  "Making sure that the projectors will fit inside the beautiful Vizbox enclosures is only one part of the design process. Getting accurate and current information about the exact form factor of the enclosures in their plethora of guises and configurations was paramount for the detailed layout of our recent outdoor installation project here in the Middle East. We had limited access to the venue during the construction phase so we needed to ensure the pre-visualisation CAD for the projector positioning and associated bespoke supports was not only entirely accurate, but also easily transportable amongst our client and construction stakeholders in a working format.
Vizbox went above and beyond to ensure that the CAD files he was using to produce the metal folding and formwork were also compatible with our CAD workflow at this end. We spent considerable time to both verify and test the bi-directional workflow however the efforts paid off immediately. We were able to collaborate quickly and easily to ensure the enclosure design was exactly as we were expecting, and was going to both fit and work perfectly in situ. All this whilst 7000 kilometres apart, and with only one initial face-to-face meeting !
He continued "Creative Technology Middle East were extremely proud to have been the first integrators to take advantage of Vizbox Enclosure's extensive R&D on their new self-contained VB247 climate monitoring and control system for an ambitious outdoors projection mapping project soon to be launched in the Gulf region. The units will be immediately put to the test during their first summer of operation under extreme heat and humidity conditions, but we entirely confident that they will keep our 25K projectors safely running on this permanent installation."