Enclosures for Hazardous and Harsh Environments 
Whether you want to project in a dusty, wet, humid, hot, chemical environment, using a VIZBOX enclosure will protect your projector by  allowing cooling and dry into the enclosure to keep your projector cool.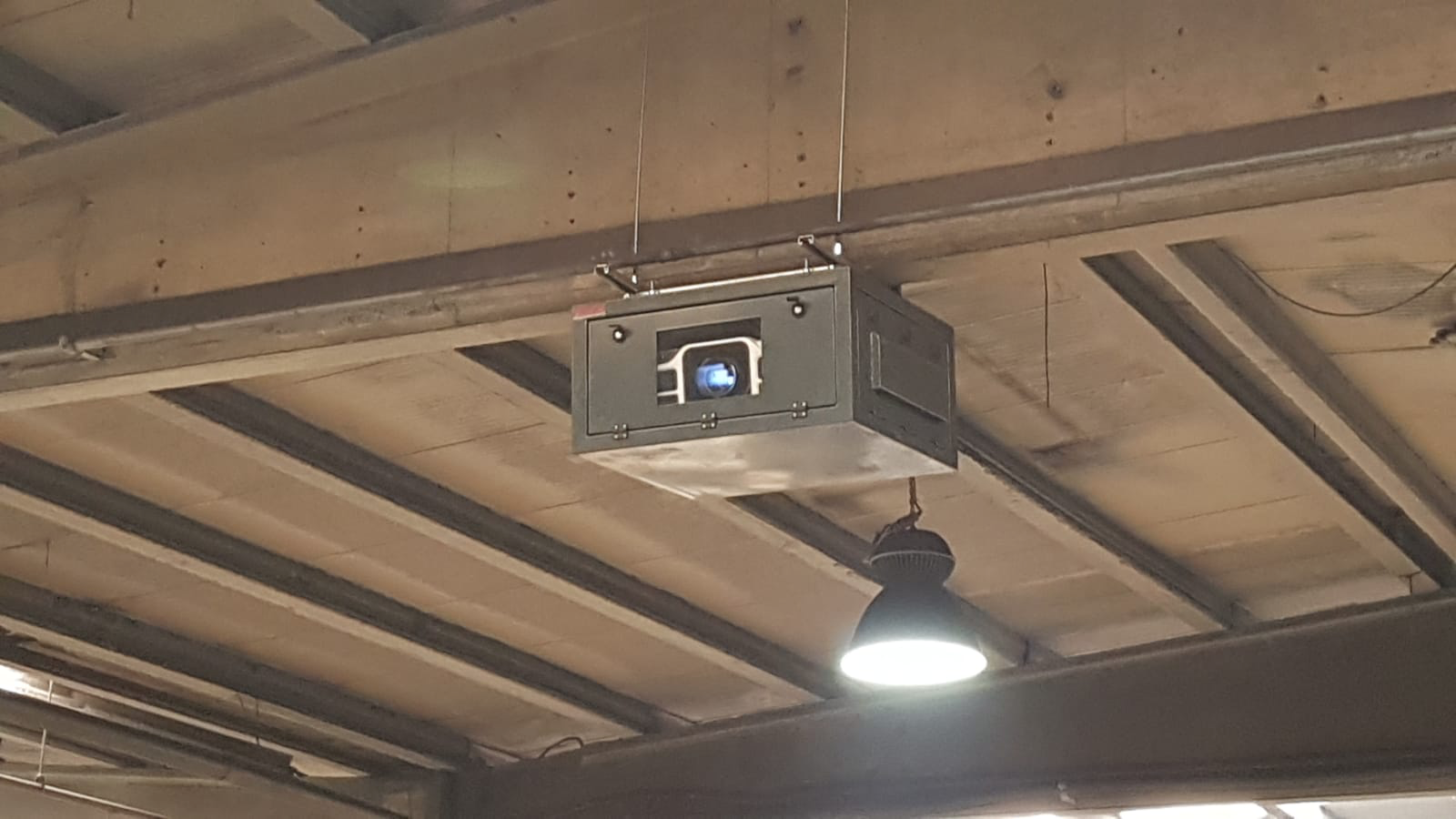 Example Installation:
Dusty Warehouse
Our Spanish partners, ImagineArt commissioned VIZBOX to design and manufacture an enclosure which would be installed in a challenging environment in a warehouse.
The enclosure was designed to deal with minute dust particles 24 hours a day.