The Weatherproof Projector Market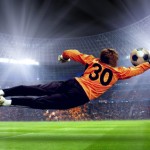 Outdoor projection is an emerging market, as our high quality protective projector housing is now available, globally, at affordable pricing.
This is the ONLY outdoor projector enclosure made in The UK which is IP-rated and CE-marked
The weatherproof enclosure protects the projector within from the elements outside, such as extreme hot and cold weather, rain, snow and ice whilst being totally secure. Media options are available including digital signage, tv and streaming. Furthermore we custom build VIZBOX enclosures for your specific requirements.
Take your advertising and promotion OUTSIDE!!
VIZBOX projector housings now being used in:
Outdoor advertising
Boats, ships and yachts
Castles, forts and fortesses
Churches and cathedrals
Underground mining
Bars, restaurants and clubs
Sports venues – football stadiums
Retail shopping centres
Train stations
Airports
Call us now for further details.