About
VIZBOX Enclosures Limited is run by Alan Powell and Suzanne Powell. Alan is a qualified and experienced electronics engineer and electrician whilst Suzanne has held managerial positions at Imago Micro plc, Premier Farnell and Siemens Communications.
The team have worked in the AV industry since the 1990's and have been responsible for the design and installation of small to large-scale audio visual systems.
VIZBOX ®  Enclosures are designed and built to provide a protective climate controlled environment, to suit whatever product you need to house in the great outdoors. The company and it's products have been featured in global AV publications including Essential Install and AV Magazine. Units have been deployed all over the world. 
Should you need to protect digital screens, audio equipment, or computer equipment from the outdoor environment, please contact us and we will design a bespoke enclosure to suit you.
We also manufacture the housing from Stainless Steel for marine environments such as yachts and shipping
Vizbox Projector Enclosures – Made in the UK – IP rated and CE marked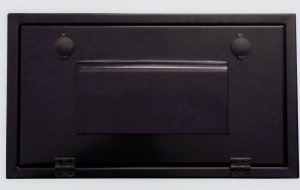 VIZBOX ® is a registered trademark