The Future of Projection: Open Day : Thursday, 23rd Sept 2021, Manchester, UK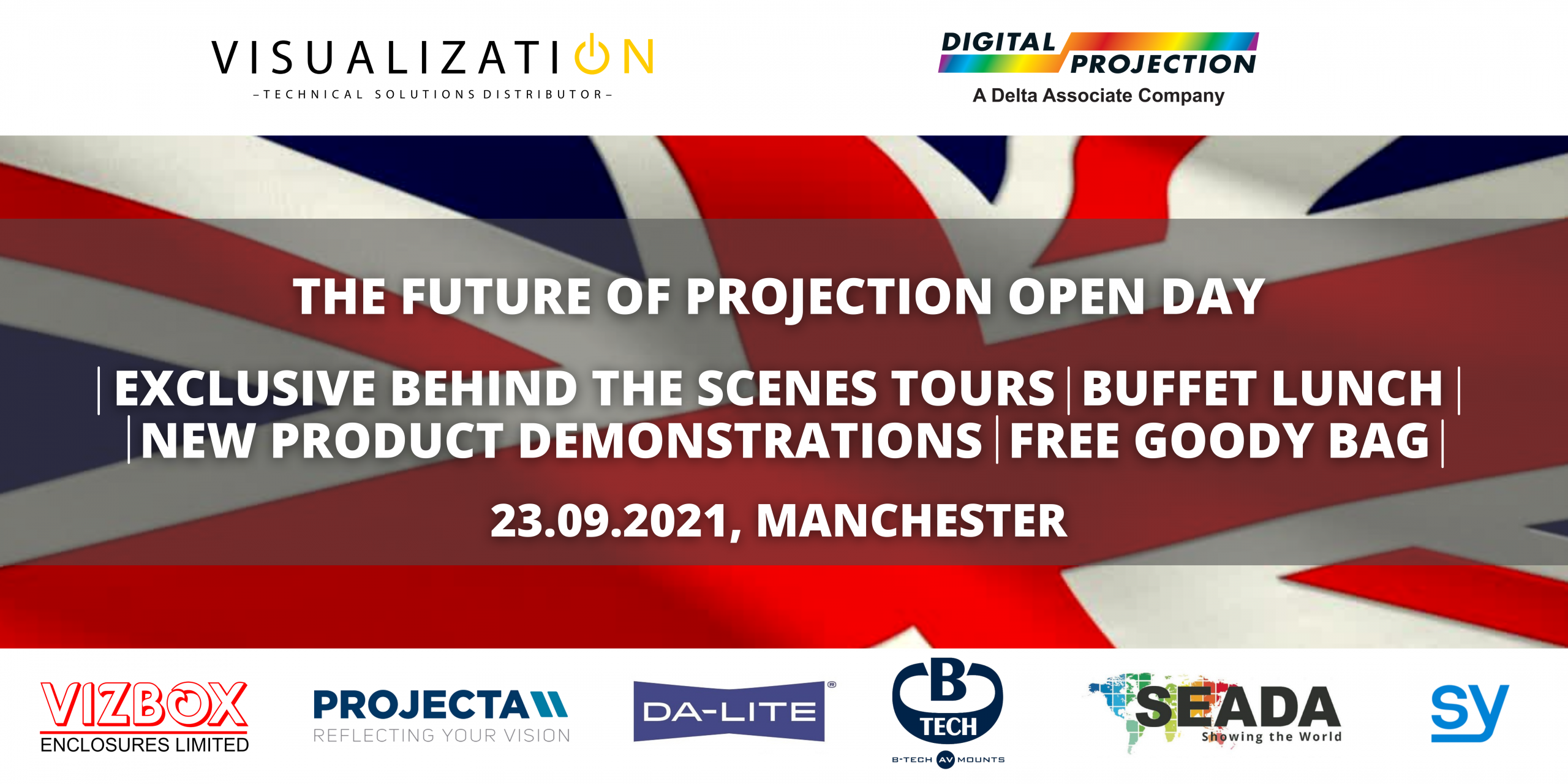 We welcome all of our clients to an exciting open day at the Digital Projection premises in Manchester in the UK.
The open day has been organised by Digital Projection and Visualization and takes place on Thursday, 23rd September 2021.
Exhibitors include VIZBOX, Projecta, Da-Lite, B Tech, Seada and Sy.
Learn about the future of projection with cutting-edge technologies being demonstrated throughout the day. Factory tours are also available throughout the day.
This is an opportunity to get an hands on insight into the future of projection. We can't wait to see you!